Artwork Lovechild of Keith Haring & Napangardi Lewis
February 7, 2013
I saw these amazing works by Swiss photographer Fabian Oefner today – and it reminded me of the work of my long-time hero Keith Haring. Its like Haring and indigenous Australian painting had a love child and called it 'contemporary art'.
Fascinating stuff – Oefner mixes ferrofluid with watercolor and places the mixture over a magnet.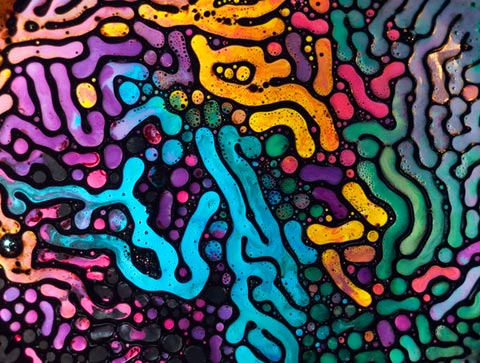 And the work of Haring:
And the amazing work of Australian indegenous artist Betsy Napangardi Lewis:
Fascinating stuff.